In 2008, my wife Erika and I spent 15 days in Eaglenest Wildlife Sanctuary. Under here follows a birding and photographic trip report from this part of our India trip.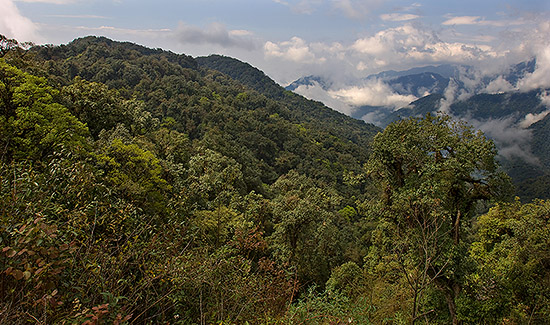 Eaglenest Wildlife Sanctuary, the Facts.
Eaglenest Wildlife Sanctuary is located in the West Kameng District, which lies in the Western part of Arunachal Pradesh. The Park is part of a huge pristine area on the border of Assam and Arunachal Pradesh, which is called the Kameng Protected Area Complex, which is an Elephant Reserve. South of Eaglenest, lies Nameri and more to the East, Sessa Orchid Wildlife Sanctuary and Pakhui Tiger Reserve conjoin the park. It is one of the most biodiverse regions of South Asia, where species of the Brahamputra plains meet the foothills and where vast pristine forest tracts are found from altitudes of a few hundred metres above sealevel till about 3500 metres above sealevel. Further North high alpine scrub, meadows and rocky areas are found at altitudes above 4000 metres. The Eastern Himalaya is characterised by very steep slopes and a very high annual rainfall, which explains the very lush vegetation in Eaglenest. We visited the park at the end of the dry season, when the rains starts to be more frequent. This is the best time of the year for song and territorial activity of the birds. As the vegetation is very dense and many skulking bird specialities occur within the part, it is advisable to visit Eaglenest during March - April. Later on, the rains start to get more frequent and heavier, and it becomes risky to visit the park, because of frequent road damage. The Park holds an amazing number of large mammals: Elephants are very common, and Gaur, Sambar, Black Bear, Leopard and Tiger are also found within the Park. A lot of much sought after and rare bird species are found within Eaglenest, such as the Rufous-Necked Hornbill, Ward's Trogon, Beautiful Nuthatch, Greater and Lesser Rufous-headed Parrotbills, and Fire-tailed Myzornis. No less than 8 species of Wren-babblers are found in the park, of which the Sikkim Wedge-billed Wren-babbler has the most restricted range. The Park became internationally famous, when a spectacular new bird species to science was described in 2006 by Ramana Athreya: the Bugun Liocichla. The bird, a Laughingthrush species, was named after the local tribe of the Bugun People, who live in the park.
Reaching Sessni over Khellong
The whole trip is organised along an old unpaved road. The road inside the park starts at a lower altitudes of 700 metres above sea-level, then climbs up till the Eaglenest's Pass (2800 metres above sea-level), before going down again. There is no sleeping accommodation within the park and one has to bring in its own tents and food. Ramana Athreya organised the whole trip for us and Dorji was our local guide and driver, who happened to be very pleasant company.
Under here, an image of the pretty intimidating start of the trip, where one has to cross a very old bridge over a deep ravine. Before crossing, we stepped out of the car and took some heavy luggage out of the 4-wheel drive to make it lighter and just in case...
After the having crossed the bridge, the road starts winding uphill through the lush rainforest. Under here, a landscape taken at an altitude of 900 metres above sealevel.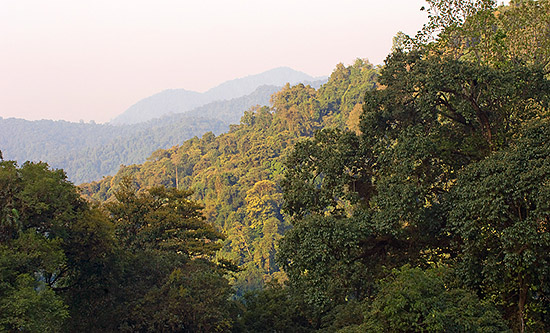 After a though drive with some excellent birding stops along the road, one reaches the first basecamp, called Sessni Camp (1250 metres).
Sessni Camp
Under here, an image of our campsite at Sessni, where we spent seven nights.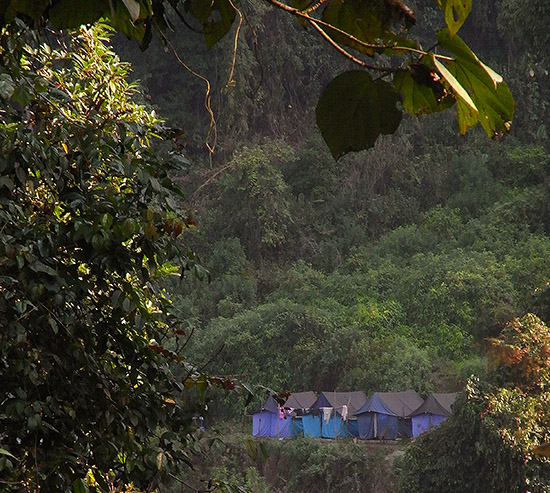 It is a really wonderful experience to spend the night in such a pristine environment as well as being woken up by the songs of different birds, such as several Laughingthrush species, flycatchers, etc... Although one sometimes has also to cope with some less pleasant experiences, such as one evening when we were harassed during several hours by a herd of elephants. The troop was probably attracted by the smell of our cooked meals. After they had been hanging around for hours close to our campsite and they started to climb up the ridge towards our tent, we finally had to chase the elephants away by the use of firecrackers... A good story to tell afterwards and it can help to increase your popularity in a pub, but when undergoing, it felt pretty impressive and frightening.
Rusty-fronted Barwing (image 1 under here) is an omnipresent and dominant species in the mixed species flocks. Some of the rare and more sought after species, often follow the barwings in the mixed species flocks, such as Greater Rufous-headed Parrotbill (image 2 under here).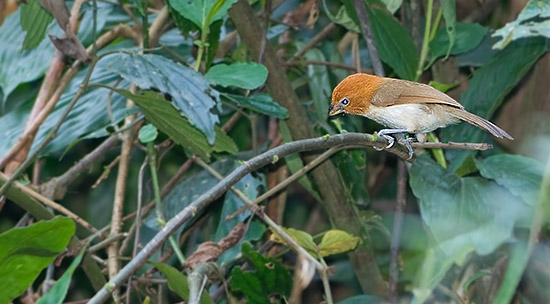 Another frequently encountered species in the mixed species flocks, is Grey-chinned Minivet (image 1 under here). A less numerous species, but still seen frequently in the flocks around Sessni, is the Yellow-throated Fulvetta, a tiny almost warbler like species belonging to the Babbler family.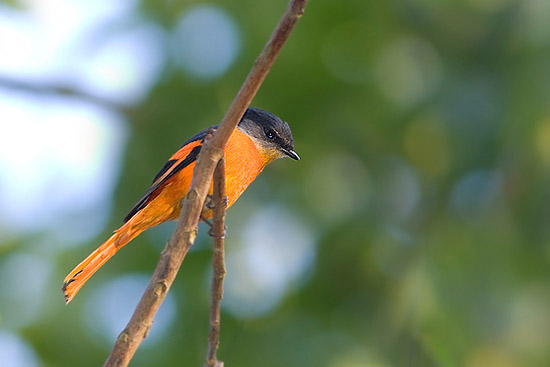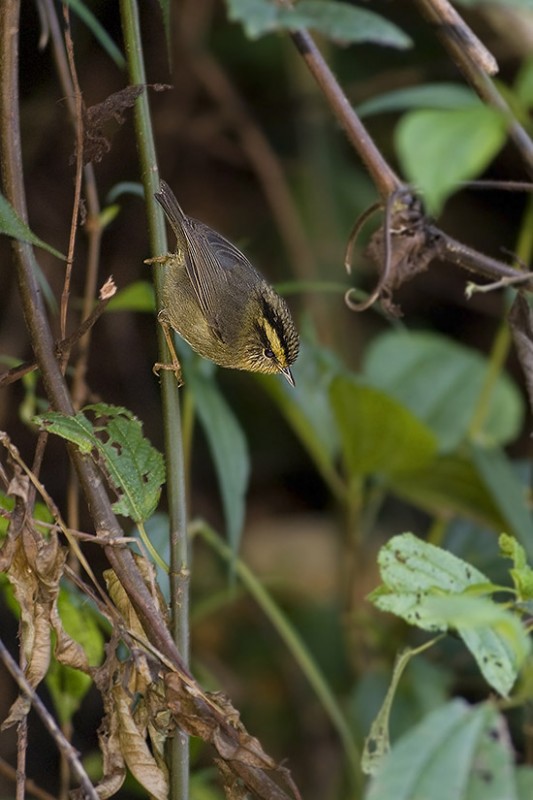 Two of the star species which can be observed around Sessni: the Rufous-necked Hornbill (image 1 under here) and the Sikkim Wedge-billed Babbler or the Blackish-breasted Babbler (image 2 under here).
In the lower parts of the park, and mainly in the foothills of the adjacent Park of Nameri Great, Oriental Pied and Wreathed Hornbills, can be observed together with Rufous-necked Hornbill. All the Hornbills are large cavity breeders, which need old trees with large tree cavities, so most of the Hornbills are good indicator species of pristine forest habitat. Rufous-necked Hornbill is generally found at higher elevations between 600 and 1800 metres. It is a really massive bird measuring 90 to 100 centimetre. Although the species has a quite wide distribution, ranging from Bhutan, over India, Myanmar, Northern Thailand, Laos and Cambodia, the species is nowhere really common and often occurs at low densities. Healthy populations can still be found in the pristine hill forests of Bhutan, Arunachal Pradesh and Myanmar. The species is listed by IUCN as vulnerable. The world population is estimated at 1500 to 7000 individuals, with a range of 285.000 square kilometre. 
Sikkim Wedge-billed Babbler was previously considered as a Wren-babbler species, and is now classified as a related Babbler species. This restricted range species is listed as Near-threatened. As most of the Wren-babbler species, it is also often found along steep slopes of dark gullies and ravines, and places with a dense undergrowth where tree fall took place. We observed the species only once, just above Sessni. We also observed Long-billed Wren-babbler (just below Sessni) on two occasions, as well as Spotted Wren-babbler (heard and seen once above Sessni), Scaly-breasted Wren-babbler (heard a several times, seen once), Pygmy Wren-babbler (heard several times, seen once), and Eyebrowed Wren-babbler (heard and seen once). This makes Sessni one of the best spots in the world to observe such an amount of Wren-babbler species!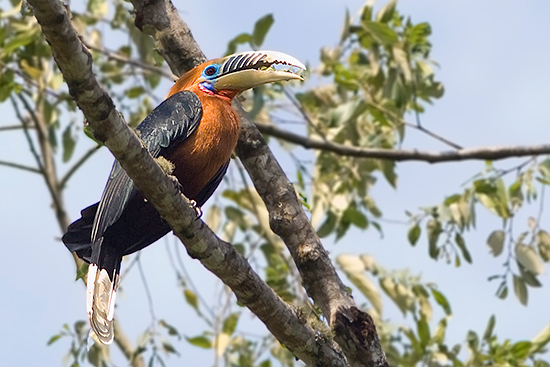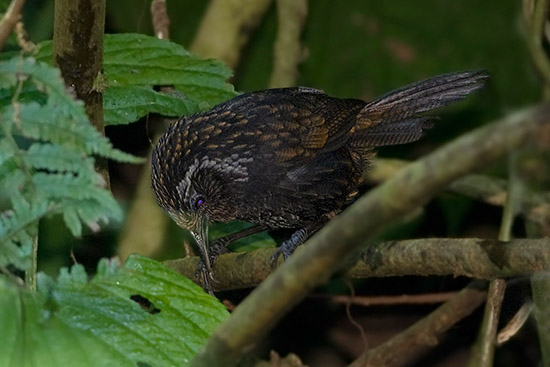 At the lower altitudes around Khellong, the large bamboo stands are interesting for species such as Lesser Rufous-headed Parrotbill (which we dipped) and White-hooded Babbler (image 1 under here). Another Bamboo specialist, that we saw on our way back out of the park is the Pale-headed Woodpecker (seen around Tippi, image 2 under here). Not a good image, but one of the few images of this though to see species. Also seen at the lower altitudes below Sessni: Pale Blue Flycatcher, a widespread South-East Asian species, which is nowhere common (image 3 under here).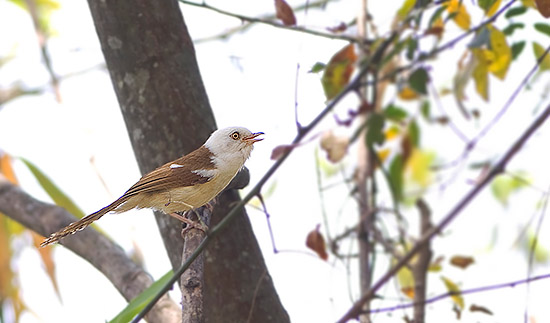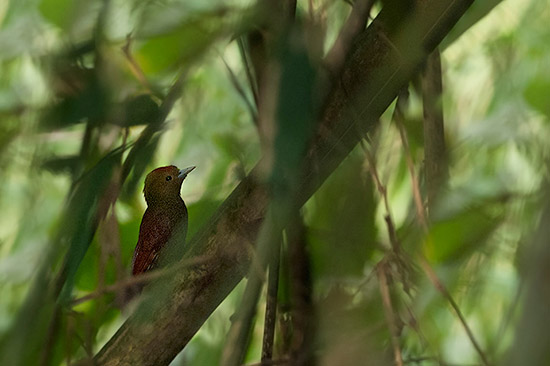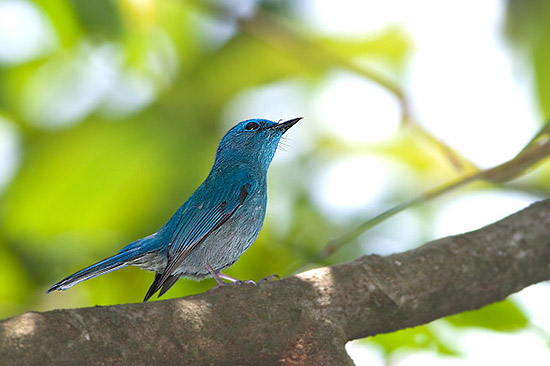 In Sessni, we met Alka Vaidya, a dedicated butterfly and moth specialist. Alka was birding during daytime and at night she sat up her lamps and a white sheet to attract moths. On a foggy night the amount of moths attracted by the light was really spectacular. Under here, Alka catching moths and an overview of several large moths on the sheet. The next images show an Indian Moonmoth, Actia selene and the even more spectacular huge Brahmin moth Brahmaea wallichii. The species has a wingspan of 16 cm.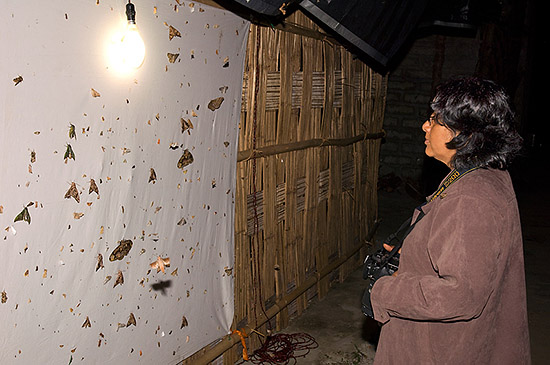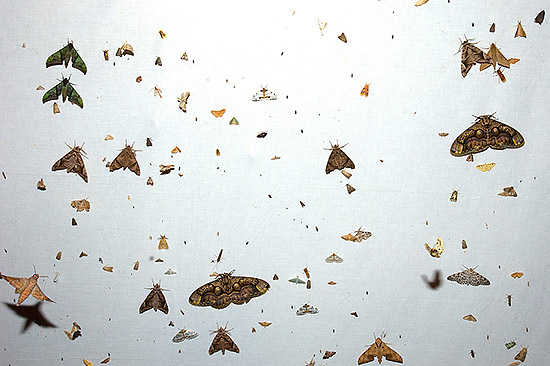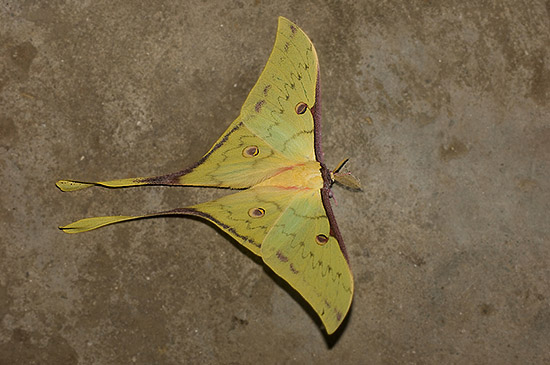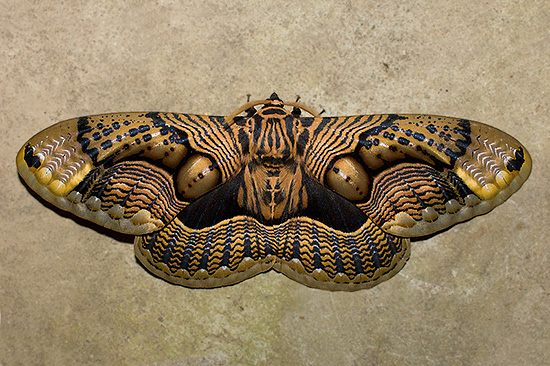 Special thanks to Alka, for showing us plenty of stunning moths!
Bompu Camp

Our next stop higher up was Bompu Camp (1950 metres above sealevel), where we spent four days. This picture was taken at Sunderview, at an elevation of 2450 metres above sealevel.
The bird speciality around the campsite is the Ward's Trogon, for which Sunderview (2400 metres) is a very good locality. The lower elavations beneath Bompu are also a very good for spotting the enigmatic Beautiful Nuthatch. Large Bamboo stands are found at higher altitudes just above Sundarview and hold specialities such as Blue-fronted Robin and Coral-billed Scimitar-babbler. We were very happy to see all the mentioned species and I was able to take pictures from the Trogon and Nuthatch.
Bompu Camp, is located around old buildings which were used by the road menders during the past. Under  here an image of our tent camp, followed by the surrealistic view of the ruins with the pristine forested hills on the background. The next image with the forested hill was taken during a beautiful evening at our campsite.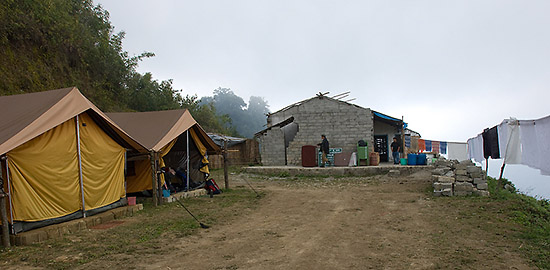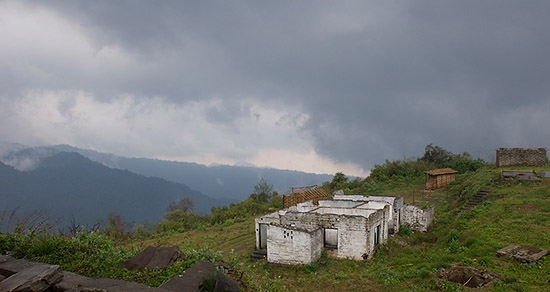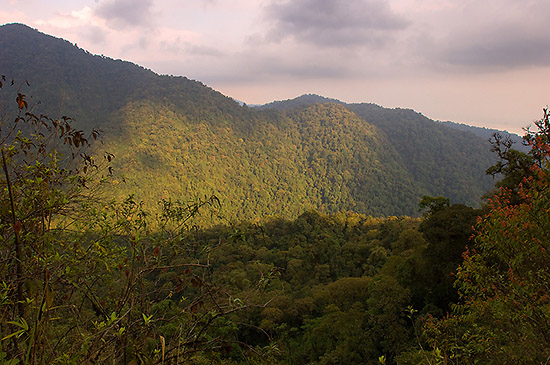 Under here, an image from the landscape at Sunderview, followed by Ward's Trogon.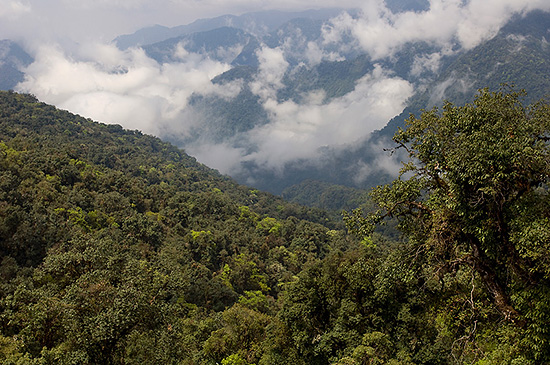 Under here, images from four commonly encountered species around Bompu and Sunderview: the lovely Bar-throated Minla, a frequent flock species at the higher altitudes, followed by a Verditer Flycatcher, a White-tailed Nuthatch and a male Grey-headed Bullfinch.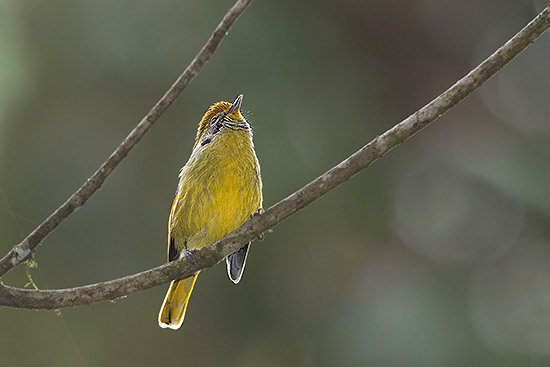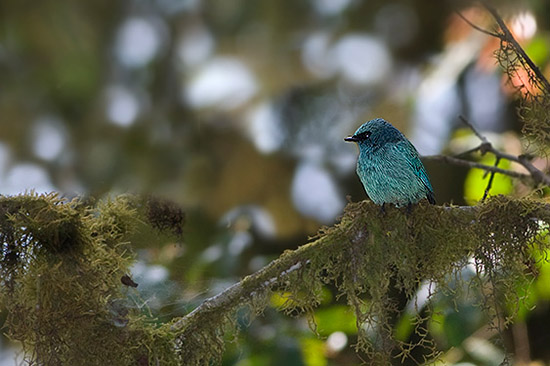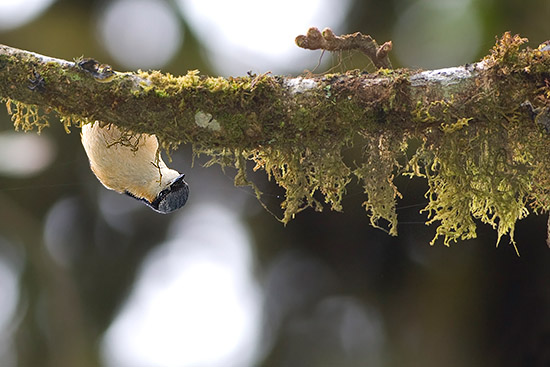 On two consecutive days, most of the day, the vegetation was covered in dense fog, and one could barely see a few tens of metres far. This led to some mysterious forest views in the mist (image 1 under here), but it was also very frustrating for birding. When the fog cleared up just below Bompu, during a heavy rainfall of birding, the reward finally came: we found a pair of Beautiful Nuthatches in a flock with several Cutia Pairs and Sultan Tits. Both are species that are often associated with Beautiful Nuthatch. Under here an image of me smiling, during the rain. The next two images show the reason why: I just saw Cutia (female) and Beautiful Nuthatch!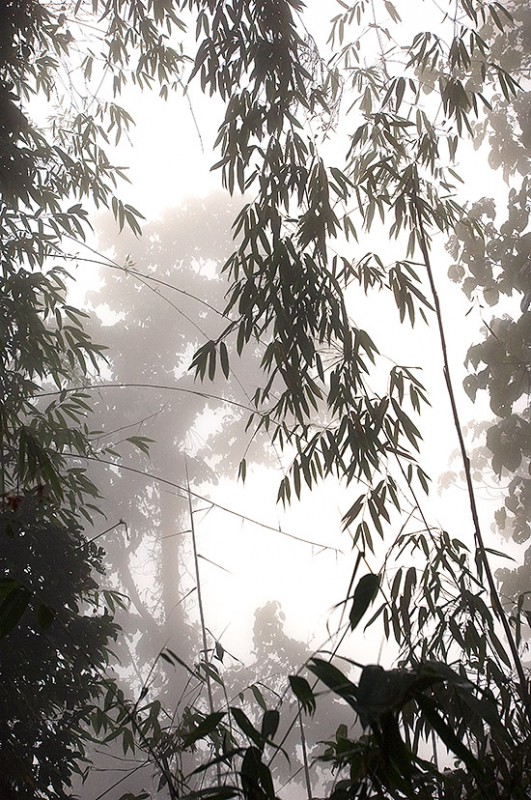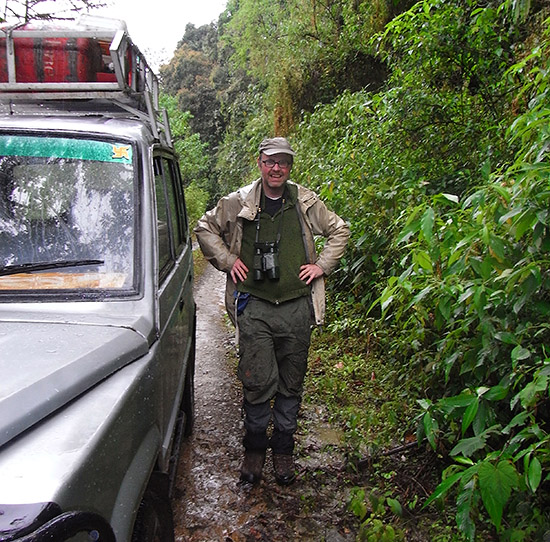 On our way back to the camp, the car got stuck as one of our wheels sagged through a wooden bridge. We had to repair the bridge and build a small wooden construction under the back wheels, to get out of this situation. It was already getting pretty dark, when this happened and it took us two hours to liberate the car. Under here an image of the car, which was made in the dark.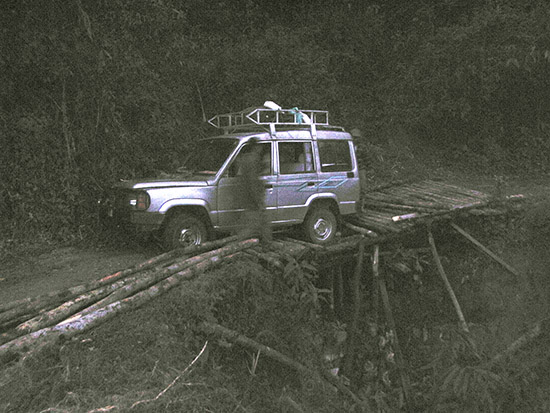 Eaglenest Pass
On our way to Lama Camp, we spent a few hours birding around Eaglenest Pass, at an altitude of 2800 metres above sealevel. Under here an image of the road around the pass.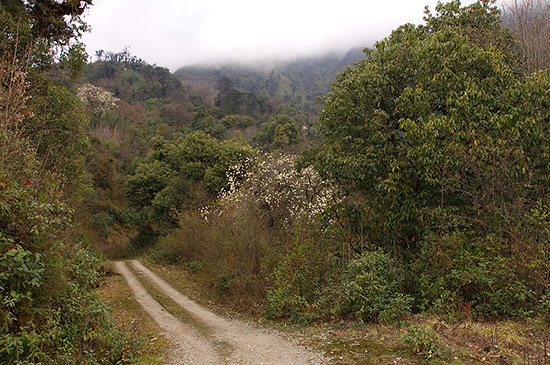 The high altitude forest was plenty of flowering trees, such as this Magnolia (image under here) and several Rhododendrons species.
Under here, some images from commonly seen species around the pass: Black-faced Laughingthrush, often moving in small parties through the forest, followed by a Darjeeling Woodpecker, Blue-fronted Redstart and Rufous-vented Yuhina.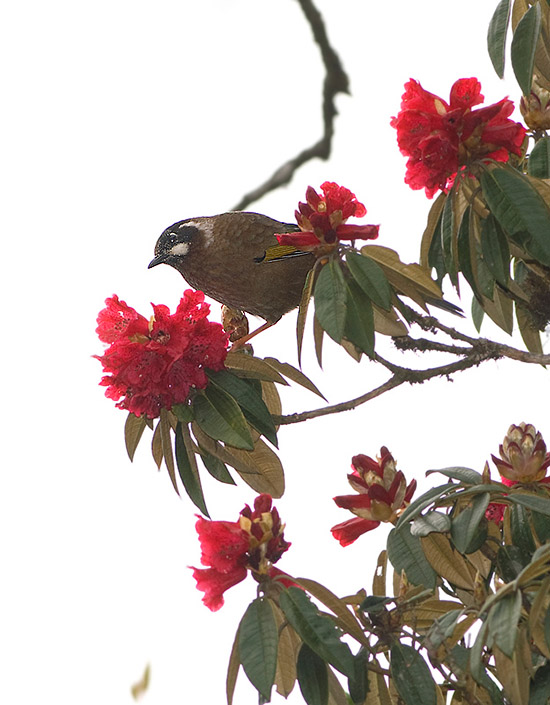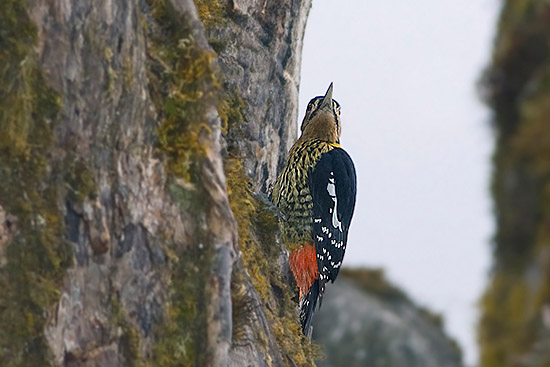 The large bamboo stands around the pass are the perfect habitat for the Long-billed Scimitar-babbler (images 1 and 2 under here) and the Brown Parrotbill (image 3 under here). Another much-wanted species, of which we saw a pair around the Pass, is the Fire-tailed Myzornis (image 4 under here). The image under here was made at Sela Pass, as I wasn't able to take pictures from the two birds in Eaglenest.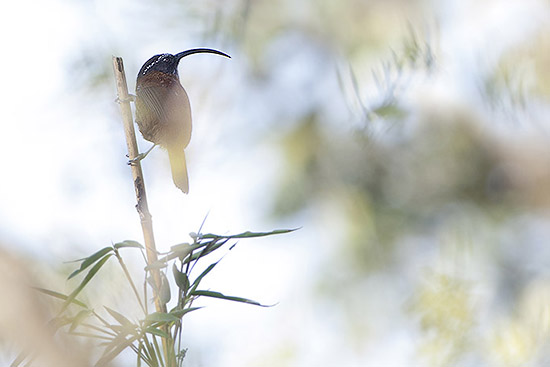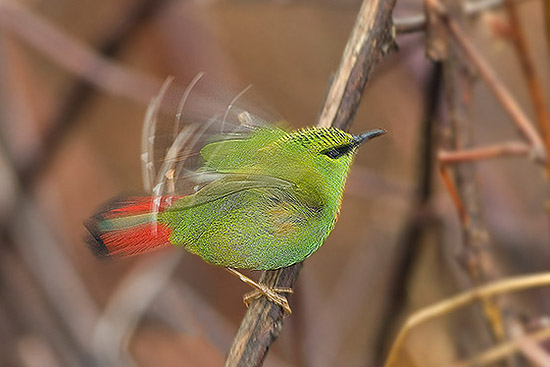 Lama Camp
Our final stop within Eaglenest Wildlife Sanctuary, was Lama Camp, which is a Bugun village. Under here an image of the houses where we slept. The second image, showing Erika, was made inside the dining house.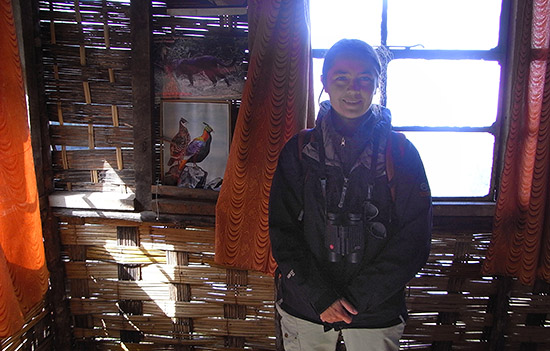 We were again gifted with enchanting landscpae views, just below Lama Camp, when the sun pierced through the clouds and the silhouettes of trees rose out of the dense fog. Under here some landscape images.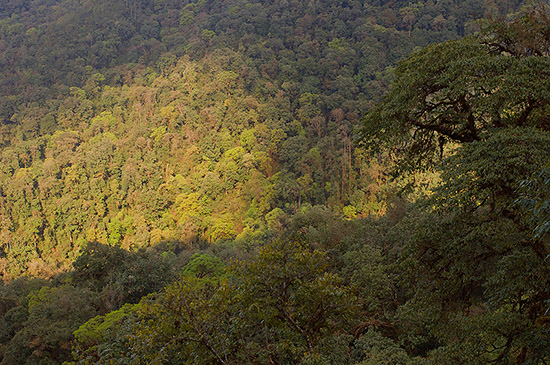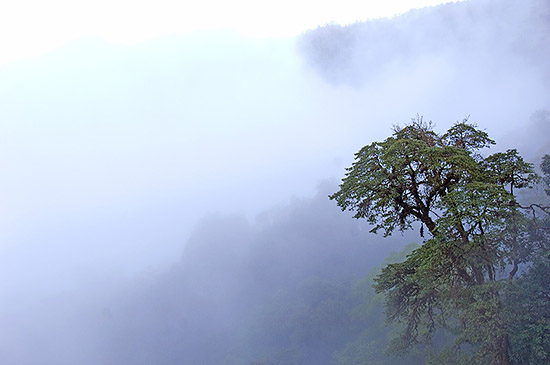 Under here, an image from a Bugun village surrounded by forest, only a few kilometers below Lama Camp. This is the spot where the Bugun Liocichla is the most regularly observed, but we failed to see or hear the bird. The next image from a Bugun girl was made in the village.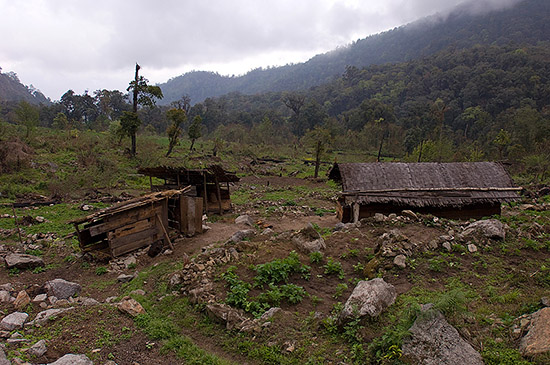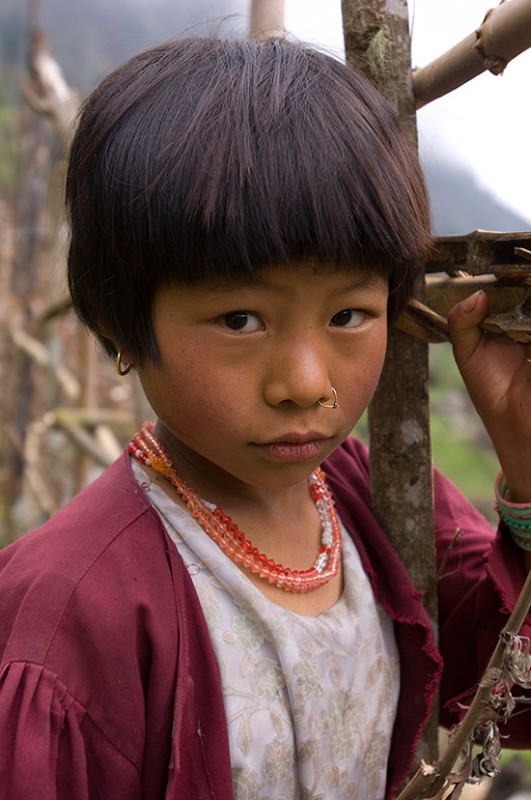 Although we missed the Liocichla, the birding around the Bugun village was rewarding: we had good views of Spotted Wren-babbler as well as Common, Dar-breasted and Dark-rumped Rosefinches. Under here an image from a Golden-naped finch, of which we saw several small parties of four or five birds around the village.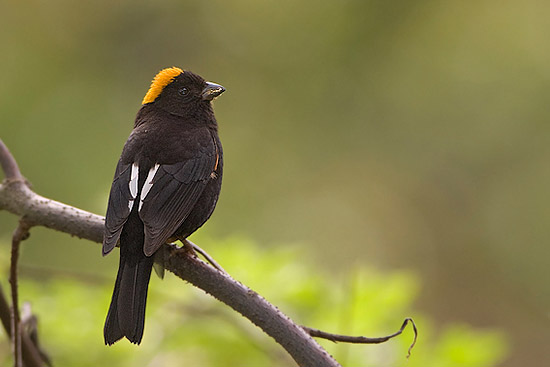 Around Lama Camp itself, there were often small parties of Bullfinches hanging around. About two out of three birds were the frequently encountered Grey-headed Bullfinch, but Red-headed Bullfinch - a much rarer species - was also often present.  Under here an image from a male Grey-headed Bullfinch, followed by a male Red-headed Bullfinch. The next two images show a Black-spotted Tit and a Long-tailed Minivet.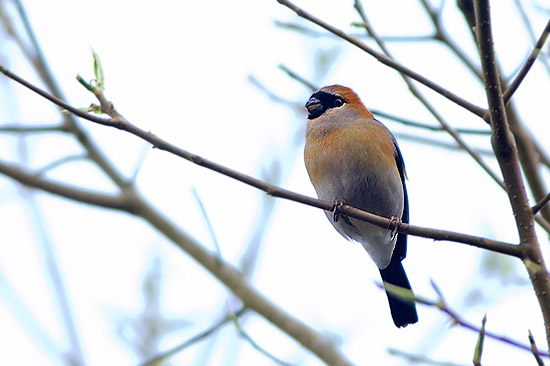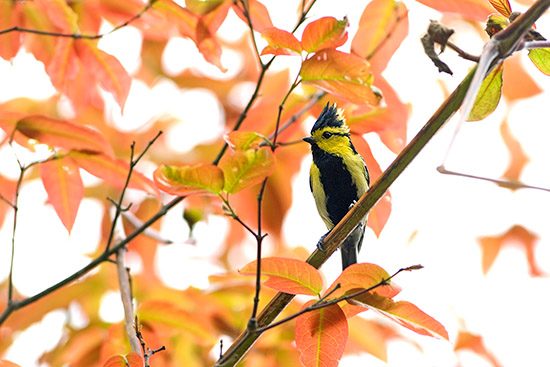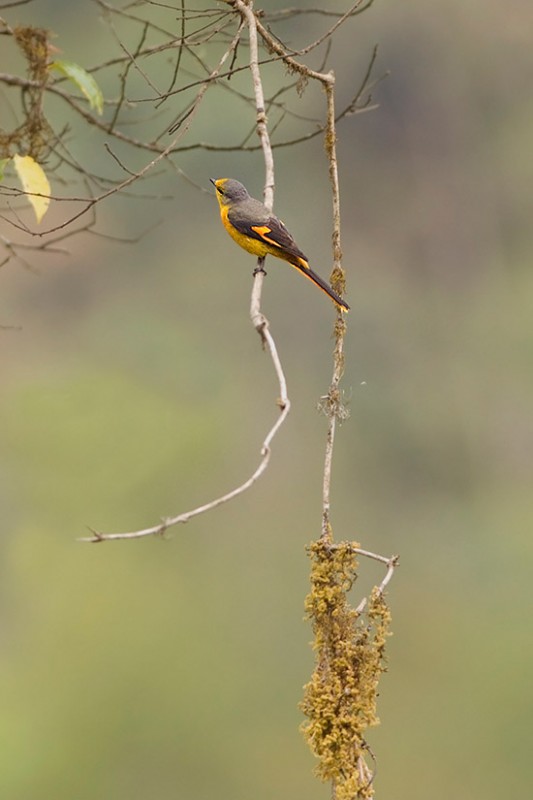 I finally would like to thank Mr. Ramana Athreya who perfectly organised the whole tour in Eaglenest Wildlife Sanctuary, as well as the ever helpful and always good-humoured Dorji who drove and birded with us in Eaglenest and Dirang. Under here a portrait from Dorji.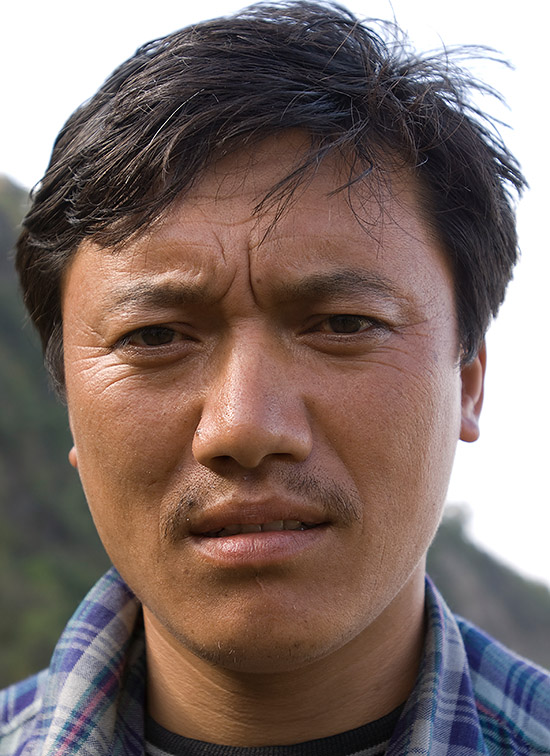 My entire collection of images from Eaglenest, can be seen by clicking here.